The Astrotwins are twin Sagittarians Ophira & Tali Edut, also known as "Astrologers to the Stars". They believe astrology is the ultimate navigation tool for success—from love to happiness to life purpose, and that discovering astrology gives you the "owner's manual" to your own life and how to use the planets to confidently plan and make important decisions. With over 20 years of success in astrology, coaching, and business, the Astrotwins empower you with an understanding of the universal energy around us to help achieve your goals with positivity and clarity.
Every year the AstroTwins publish an astrological guide for the year ahead. Our goal was to develop a holistic paid campaign strategy to drive conversions at scale for both pre-order and post-launch purchase, addressing all campaign touch points including branding, organic and paid content suite, landing page, and email support amongst other promotional tools and assets.
Book Launch Strategy
Campaign Branding
Organic Content Production
Media Strategy
Paid Media Buying & Content
Landing Page Design
BRAND. Create a fresh and engaging look-tone-feel for the 2020 Guide and campaign.
PRESENCE. Generate essential digital assets, including landing pages, and content suite for both organic and paid content launch.
REACH. Develop a full-funnel strategy to re-engage the AstroTwins' audience while tapping into new interest groups and media segments to drive conversions at scale.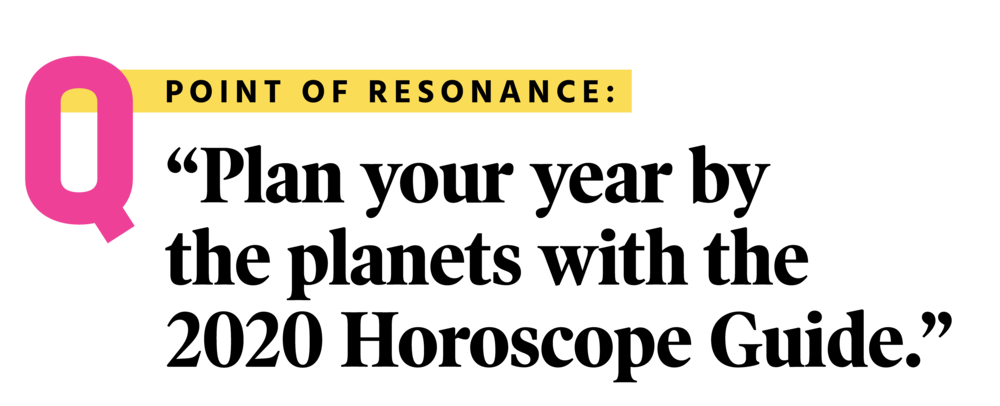 UPON CAMPAIGN LAUNCH AND TESTING WE SAW
AVERAGE CPA

(FOR A $35 PRODUCT)
In order to ensure the most efficient paid strategy we designed and built a custom landing page for the 2020 Horoscope Guide. The optimized flow prioritized key information and promotions, while offering multiple touch points for email capture.