FinalStraw's mission is to create reusable, responsibly made, "badass" products that reduce the need for plastics, empower individuals to change their buying habits, and raise awareness of the impacts of our everyday decisions.
In light of overall declining organic search and return, we revitalized the media strategy with a full-funnel approach and a new perspective. By tapping into the popular yet niche mission of sustainable living, we converted newly identified audiences across new platforms to purchase.
Paid Content Suite
Copywriting
Media Strategy
Media Buying
PPC Landing Page Dev
BRAND. Streamline the brand aesthetic and language, allowing the social good story and mission to work seamlessly with the purchase objective, as opposed to distracting from it.
PRESENCE. Develop a refreshed paid presence, from ad suite to landing page, to ensure optimal quality score and understanding of product.
REACH. Launch a full funnel paid media strategy across Facebook, Google, and Amazon, to identify all potential new audiences for conversion.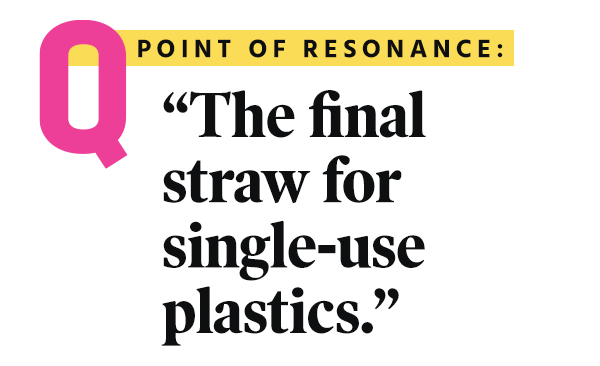 HIGHEST RETURN

ON AD SPEND