New York based, tech empowered real estate agency, Triplemint, connects people in search of the home of their dreams with the trained professionals and cutting edge tools to streamline and maximize their search.
Two months into inheriting a stable ad account, we were faced with dramatic changes to the New York real estate market due to COVID-19, requiring us to completely re-imagine our strategy for generating and nurturing leads.
Community Management
Design & Copywriting
Paid Media Strategy
Media Buying
Landing Page Development
The first, essential step was to immediately introduce new messaging and creative to proactively address our audience's reality. But we partnered with our client to take it a step further, supporting them in launching a program offering broker fee relief to anyone impacted by the pandemic. Together, we re-envisioned the funnel at all touch points – ad, landing page, and offline call. Lastly, in light of a reduced media budget, we advocated for more flexibility in adjusting spend by day, allowing us to maximize awareness of our initiative.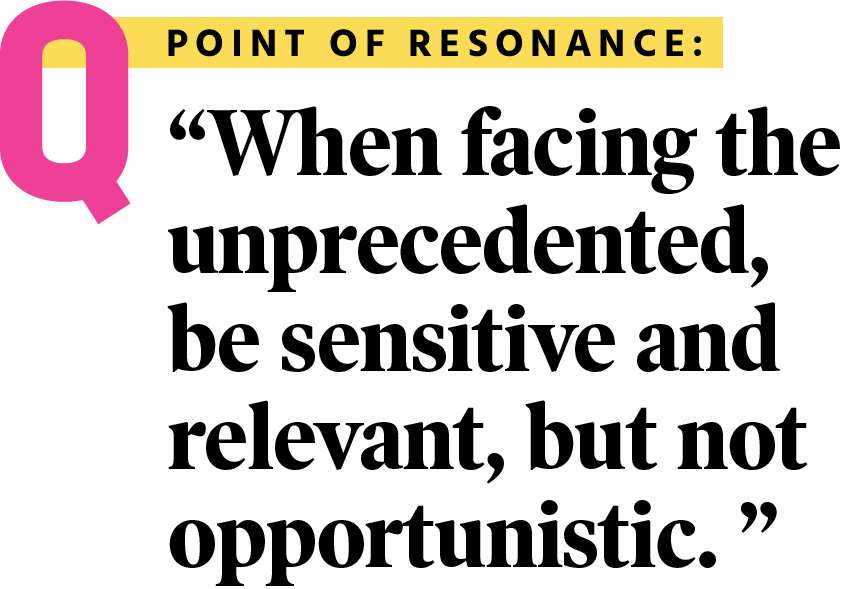 ENGAGEMENT RATE

(COMPARED TO 3.0% BENCHMARK)
ENGAGEMENTS

(AT A $0.06 COST PER ENGAGEMENT)
PAID POST PROMOTION PERFORMANCE
COST PER QUALIFIED LEAD INTRODUCED TO CLIENT TEAM