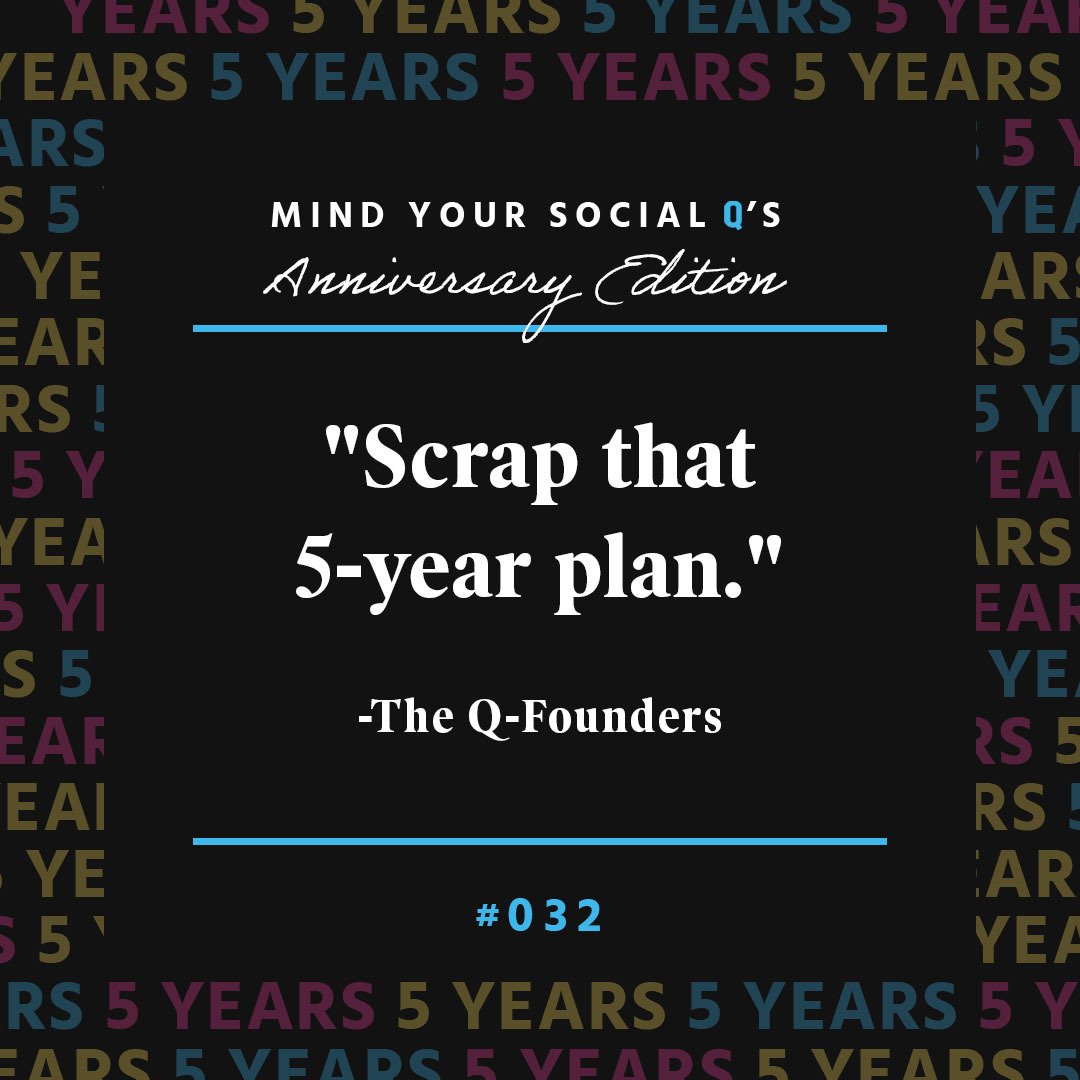 If we had ever listened to anyone who asked us if we had a 5-year plan for SocialQ back in 2018, then well, we would have never started. Not because we didn't have a vision, but a plan required specifics and anticipating factors that, let us tell you, looking back we didn't have any clue about 🤔
Instead, we trusted our cumulative experience and passion in advertising to empower us – ensuring the proper assessment of risk and value towards any potential partners, but also towards whoever would join our adventure. So if we had any advice to give to someone who has an ongoing desire to "go for it," we would tell them to just do it as long as they can answer two questions honestly:
1️⃣ Does what I want to do fulfill a market need?
2️⃣ Do I have what is takes (skill set and/or support) to bring that solution to life?
The rest is just paralysis by analysis.
💘 The Q-Founders 💘